By: Captain Steve Heidbreder
As many of you may have done over the Father's Day weekend, I spent some time thinking about the day and what it means to me as a father. I reflected on my own Father, my Step-Dad, my Grandfathers, and those that were a father figure in my life. I then looked at myself and thought about what kind of father I was to my three kids. While the three of them didn't allow me time during the day for much consideration, the thoughts came back late at night when sleep proved elusive.
As is often the case during these late night mind wandering trips, I found myself wondering what my kids memories of me would be when I was gone. Of course I want them to remember me fondly, as a good Dad, as a friend. My thoughts then turned to a picture from a recent LODD funeral. I remember being deeply touched by the picture of a young boy clutching his father's helmet, crying as he sat in the pews of the church during his dad's funeral. How unfair, I thought. This little boy will not have his Dad to grow up with, to guide him, to help him when he becomes a Dad for the first time. I tried (and failed) to not picture my son clutching that helmet in the church pew.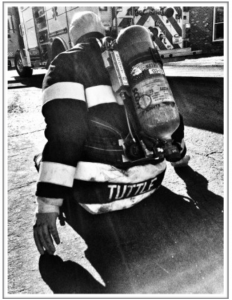 My thoughts then turned to anger. Why anger? Because I am tired of witnessing complacency, incompetence, and a lack of dedication to our profession. I'm tired of seeing those that are only here for the paycheck, those that don't want to train, those that are so out of shape they couldn't possibly pull me from a burning building if I were in trouble. Your actions are saying that you do not care about me as your brother firefighter. You don't care about my wife and kids who are waiting at home for me to walk through the door. "Everyone Goes Home"? Have you heard of it? It's not just a trendy catch phrase, it should be our number one goal for everything we do.
The Engine Company Thoughts From Captain 180…. Are you fire ground ready? Can you do the job or do you hide in the shadows when there's a fire? Can you complete routine fire ground tasks without becoming incapacitated? Can you carry a ladder around to the rear of a building, raise it to a second floor window or the roof without having to take a break? Can you then climb that ladder and perform ventilation to improve conditions on the interior for your brothers and sisters? Can you stretch a charged hose line to the rear of a house for a basement fire without being so winded you have to catch your breath before masking up and making entry?
Engineers, do you thoroughly check your apparatus each day or do you just turn on the battery switch and write down the mileage? Can you pump a hose line at the correct pressure, secure a water source, and then troubleshoot any problems that may arise?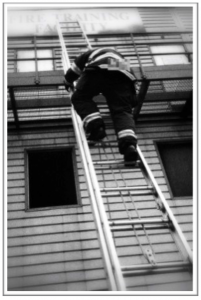 Have you done company training today? Everyday is a training day. Yes, even weekends! Company Officers this is your responsibility. Do you train your company or wait to be spoon fed your training from the Training Division?
Are your RIT skills good enough? Can you use your RIT bag to give me a new air supply in zero visibility with your fire gloves on? When was the last time you had the RIT bag out and went over the various ways to give a downed firefighter air?
I can hear it now, but it's hot today… it's Sunday…. it's National Flower Day! Tough! The citizens that pay your salary don't care what day it is, my kids waiting at home don't care what day it is, and neither should you.  Spend at least thirty minutes to an hour every shift training on something.
If the crew cannot perform on the fire ground, it is the company officer's fault! Period. Full stop. End of discussion.
To those who can quote chapter and verse from the union contract as if it were scripture, but can't list the responsibilities of the second-due engine or name the three parts of a Halligan and how to use them… I say "How Dare You!"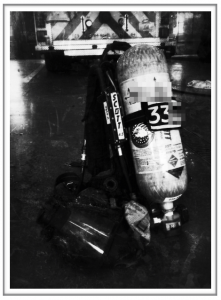 What you say is one thing, what you do is another. Your actions are telling me you don't care about me or my family. You only care about you, about using the union contract to get out of work, as an excuse to not train.
I have spent the past sixteen years as a shift training officer. Let me tell you, I have yet to meet a firefighter that didn't need to train (myself included). ALL of us need to continually train even on the basics.
With all of this laid out, I can offer you a promise. My promise is to hold all of us to a higher standard. I will no longer tolerate laziness and incompetence. I will call you out at training. I will call you out on the emergency scene.
 I don't care about your feelings. I only care that you can do the job and if something bad happens, you can get me out.
If you can't, I say "How Dare You!"
I'll leave you with one final thought. If something were to happen to me at a fire, can you look my kids in the eye and give them an honest answer when they ask:
"Did you do everything you could to save my Daddy?" Go ahead and give it a try.
This is a picture of my two youngest kids. Tell them that sitting in front of the television or computer was more important than training. Tell them that it was just too hot that day to train, we don't want to sweat too much. Tell them you just didn't feel like getting in shape because it took too much effort. (Or better yet, insert a picture of your kids here……)
I'm the only Daddy they have. Are you trained enough, in shape enough to make sure I go home at the end of my shift?
If not, I say "How Dare You!"